Network separation application
SQL Replication Interface
Network separation is implemented with the help of complementary software products built on top of the SafePath infrastructure, which enable secure and selective relay of information to the various consumers inside and outside the organization, as needed.

SQL Replication Interface – MS SQL-based information systems replication interface that integrates the core technologies of Microsoft tools that provide many advantages in the application and stability of the interface.

SafePath OPC – OPC server replication interface that integrates the mechanism of transferring information from the operational network to the administrative network, with the interface functioning as an OPC server to the administrative network in a

• File streaming interface as shown in the following example of the protocol

• PI system replication interface – integrates OSISoft's core technologies for complete integration between PI systems residing on separate networks.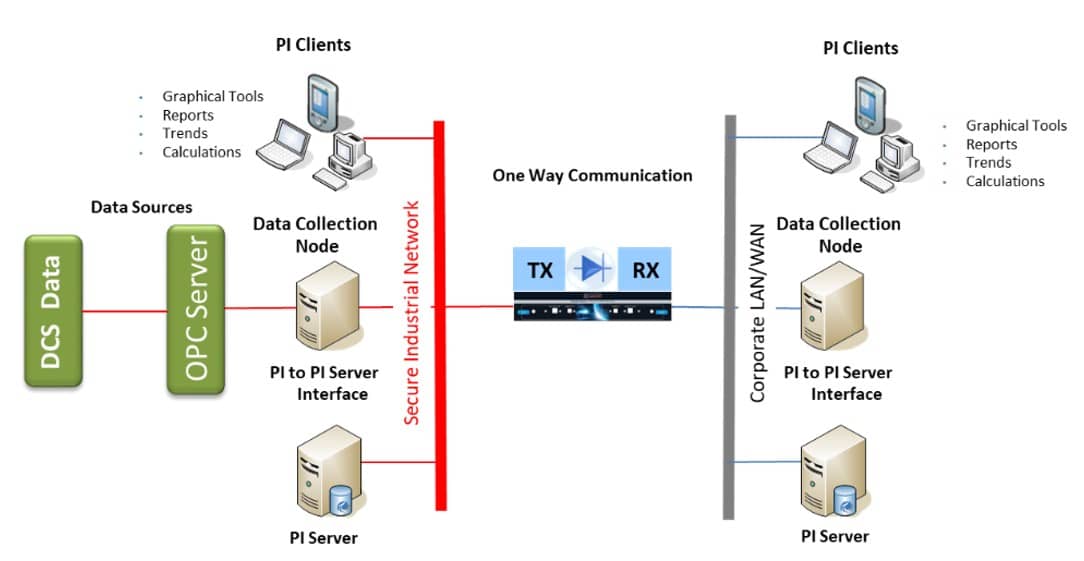 Cyber Security
for Networks
Meeting Regulatory Requirements
Network Separation Products
Network Separation Applications
Want to see our Solution in Action?
Map
Yehadut Canada 3, Or Yehuda, Israel